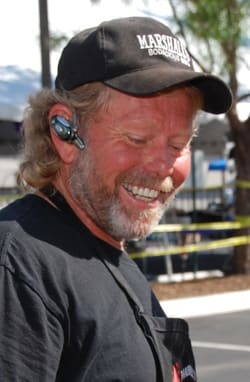 Marshall is the founder of Marshall's Bodacious BBQ. He was born and raised in Ventura, CA and is very well known as the "Entrepreneur Kid".
He began at a very early age learning how to be successful.  At the age of sixteen he got a job working as a butcher at a local market.  This soon became his career for approximately 32 years.
During that time he created his own spice and eventually his own signature BBQ Sauce.
It was through this that his catering skills developed and he has been catering for the last 22 years.
Marshall opened his own restaurant in August of 2001 and gave up his butcher career for cooking the best BBQ in Ventura County.
Please contact us with any questions or with a request for any information. We are located at:
6353 Ventura Blvd. Ventura, CA  93003
For Restaurant information call (805) 650-0650.
For Catering Information & pick-up call Marshall at (805) 312-3959.
For "Off Site" Catering call Gloria at (805) 444-4072
Contact Marshall's Today!